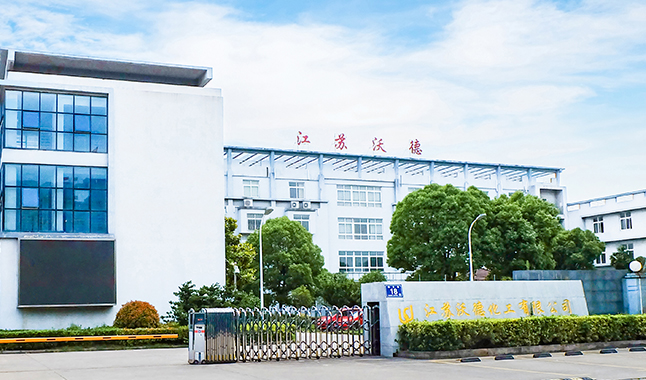 Jiangsu World Chemical Co., Ltd. is located in Jiangsu Changshu New Material Industrial Park. The company is close to Yanjiang and Sujiahang expressways, adjacent to Changshu Port, Zhangjiagang Port, Nantong Port, etc. It is only an hour's drive from Shanghai, and the water and land transportation is convenient and fast.
The company was established in 1989. For more than 30 years, the company has always focused on the bromine chemical market. With bromine as the main raw material, it integrates scientific research, production and trade. It mainly produces inorganic bromide, bromate and organic bromine products, with an annual output of 20,600 tons. Store and operate water treatment chemicals. The company has a total investment of 200 million yuan and fixed assets of 150 million yuan. It covers an area of more than 47,000 square meters and a building area of more than 28,000 square meters.
The company focuses on innovation, focuses on lean production, improves production technology, and strives to improve product quality and service. The company's products include: sodium bromide, potassium bromide, ammonium bromide, calcium bromide, zinc bromide, bromoacetic acid, bronopol, BBAB, BBAE, DBNE, 2,3-dibromosuccinic acid, etc. The products are widely used in the fields of pharmaceutical intermediates, water treatment and oilfield chemistry. Some products are exclusively produced in China and even in the world. More than 80% of the products are exported to Europe, America, Asia Pacific and other regions.
The company has a young management elite team, good at learning and drawing on high-tech management experience, combined with itself, formed a unique management concept of "gratefulness, integrity, unity, efficiency, and innovation". The company has successively passed the ISO9001 quality management system certification and ISO140001 environmental management system certification. Quality control covers all key links in the production process from raw materials to finished products. It continues to strive to provide customers with high-quality products and better services. The affirmation of customers has also become a supplier and partner of many multinational groups.
The company builds its corporate culture on the basis of employee satisfaction and customer satisfaction, and focuses on social responsibility. Make every effort to improve the working environment and employee welfare, strengthen employee safety training and education and labor protection management, and achieve full coverage of social insurance. Continuously improve factory environmental facilities, adopt advanced DCS automation system, and implement safe and standardized production. 20 million yuan was invested in the construction of a pipeline network that can treat 10,000 tons of sewage per year, effectively protecting the environment. The company has established the "Wode Spring Bud Class" to fund dozens of poor students to complete their studies. Ward is working hard to become an industry model that shoulders a high degree of social responsibility.
Jiangsu World will work with you to create a better future!